ICF│PROreha - Predicting the rehabilitation outcome after trauma based on the ICF

Description
Aim of the project is to identify determinants (aspects of functioning as well as contextual factors) predicting return to work, time off work and quality of life in persons with severe musculoskeletal injuries after inpatient rehabilitation. Besides, an outcome prognosis and guidelines including recommendations showing how to cope with the identified determinants in rehabilitation management to considerably shorten time off work and ensure return to work will be established.
The project consists of six work packages. By applying various methods (expert surveys, systematic literature reviews and consensus conferences) aspects of functioning and contextual factors have been determined, along with outcome measures to predict return to work, time off work and quality of life. Since autumn 2018, data of almost 800 patients is being collected in ten inpatient rehabilitation centers using the outcome measures determined beforehand. Clinically gathered data will be complemented by data (e.g. time off work) from insurance providers. Based on these data predictive modelling will be applied to predict return to work, time off work and quality of life. These models allow for establishing an outcome prognosis at admission to inpatient rehabilitation that is built on functioning status and contextual factors.
ICF│PROreha is being performed as a collaborative effort with the Department for Workman's Compensation Rehabilitation (leading physician: Dr. med. Stefan Simmel) of the BG Hospital Murnau. Coordinating research director is Prof. Dr. Volker Bühren (BG Hospital Murnau). The Chair of Public Health and Health Services Research (IBE) is responsible for the coordination of the entire project (Dr. Michaela Coenen).
Cooperating partners
Link
Duration
April 2017 – October 2021
Funding
The project is funded by the German Statutory Accident Insurance (Deutsche Gesetzliche Unfallversicherung, DGUV)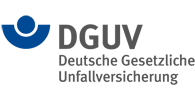 Responsibility
Dr. Michaela Coenen, MPH postgrad.
Head of the Research Unit for Biopsychosocial Health
coenen@ibe.med.uni-muenchen.de
Project office icf│PROreha
icfproreha@ibe.med.uni-muenchen.de
Contacts
Dr. Sandra Kus, MPH postgrad.
Senior Researcher
skus@ibe.med.uni-muenchen.de
Dr. Cornelia Oberhauser, statistician
Senior Researcher
coberhauser@ibe.med.uni-muenchen.de